Christian Evangelism is the heart of the New Testament. Especially in the book of Acts is this apparent.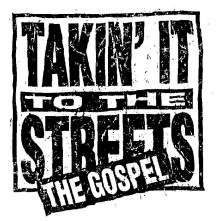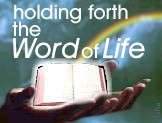 ALL Christians did such, not just the apostles (Acts 8:1 cf. 8:4). Without it, how will people hear about what the Lord Jesus did on the cross to call upon him to be saved (Rom. 10:13,14). People need to hear the gospel and Christians need teachings on the importance of personal evangelism. The following will help you much. (Don't forget to order our powerful Bible-based gospel tracts, which are free from all forms of Calvinism--a rare treasure in our dark day!)






Street Evangelism | Soul Winning


Who Cares? Preaching With Opposition


Holiness Preaching Are You A Good Person?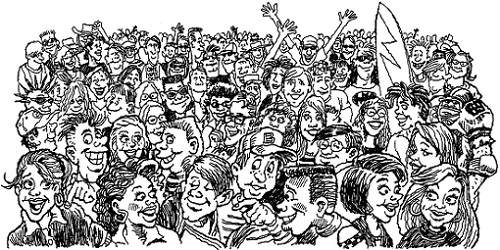 The Great Commission Evangelism Interview on Campus

The Evangelistic Approach of Ray Comfort is Seriously Flawed

View pictures of a tracting event

Print your own free tracts to distribute (pdf format):
English
Spanish
Portuguese
Italian,1
Italian,2
(Print page one, flip paper over and print page two on reverse side;
fold twice as if for a letter envelope)
Our heaven/hell tract in Cebuano
Our heaven/hell tract in Mandarin (GB code)
Our heaven/hell tract in French
Our heaven/hell tract in Telugu (actually distributed in India)
Our heaven/hell tract in Tamil
Our heaven/hell tract in Greek




Campus Preaching

Campus preaching with opposition (video and audio)
Campus Preaching (mp3)
Part 1 (mp3)
Part 2 (mp3)
Part 3 (mp3)



Point People to Jesus for Salvation
The Bible focuses in upon Jesus as the sole object of our obedient faith for salvation.

The Dramatized Gospel
Twenty three soul-stirring minutes of audio and/or audio-visual gospel message.

Holiness preaching is best exemplified by the actual sermons recorded in the Bible.
Listen to Dan Corner's Ordination Message (real audio) --


Holiness Preaching Part 1 | Holiness Preaching Part 2




Audio salvation messages
Enter through the narrow gate (wma)
Peter's Message on Pentecost (mp3), part 1 and Pentecost (mp3), part 2

Information on major cults

Jesus -- God's love in demonstration
The ultimate and perfect example of how to witness, teach, pray, etc. is always the Lord Jesus.

Should Christian Women Witness or Teach?
We have been asked about women teaching over the years, so let's look at the related Scriptures.

Soul Winning 21 Important Truths and Two Questions
How can Christians help Jewish people learn the truth about Messiah Lord Jesus and come to salvation?

Heaven, Hell, Salvation (mp3)
According to Scripture, every Christian with no exception, has been commissioned to spread the Gospel of the Lord Jesus.

Entrusted with the gospel
In the well known Parable of the Talents, we are clearly shown that the Christian is entrusted with the Lord's property and will one day give an account.

Witnessing in the 21st Century
Soul winning is a very important and serious aspect of true Christianity.

The Christian's Judgment
When will the Christian be judged so that he may receive what is due him for the things done while in the body, whether GOOD or BAD (2 Cor. 5:10)?

How Does God View the Biblically Unsaved?
The Scriptures you are about to read reveal exactly how God spiritually views all people who are Biblically unsaved. The need for evangelism is G-R-E-A-T.

Christian Unity
The true, Biblical unity is something we Christians need to strive for, since Christians are all in one body, with Christ Jesus as the Head (1 Cor. 12:12; Eph. 5:23). However, true unity shouldn't be confused with the counterfeit false unity of our day. Such [unsaved] people should be the focus of our evangelism!