Dan Corner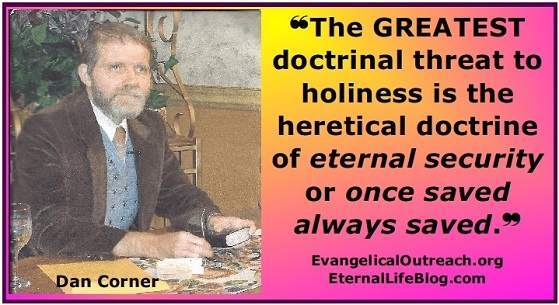 As Director of Evangelical Outreach, Dan Corner is a:
Follower of Jesus Christ
Holiness Preacher
Christian Teacher/Preacher
Christian Author/Apologist
Bible Teacher
Soul Winner
Christian Evangelist
Former Roman Catholic
Contender for the Christian Faith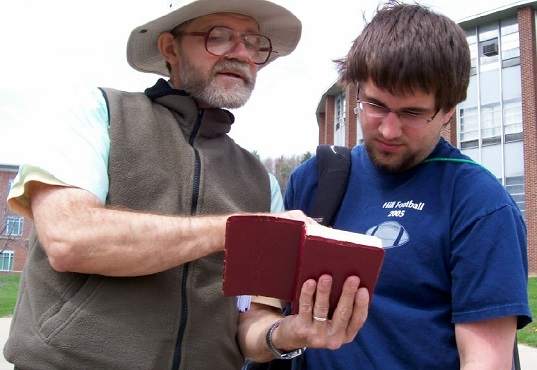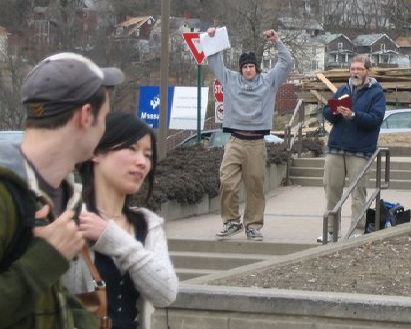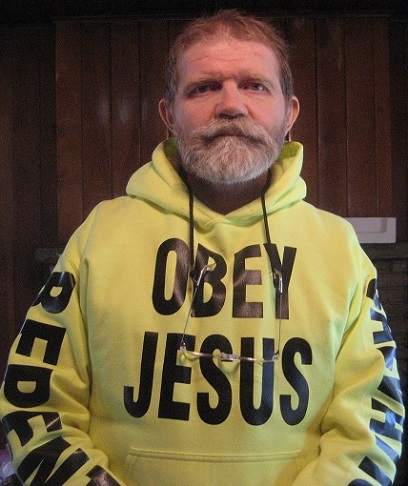 After graduating from college, Dan Corner got saved by reading the Bible. For over three decades, he has diligently served the Lord Jesus.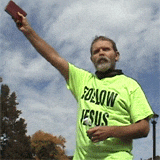 Dan Corner's pastoral, apologetic, counter cult and street evangelism experiences have equipped him to contend for the faith (Jude 3,4) and win souls to Jesus from many backgrounds.
Dan Corner is an ordained minister who pastored for almost seven years and has authored several books:
The Believer's Conditional Security, a complete 801 page Biblical refutation to eternal security, which is thoroughly documented. This book is the most comprehensive and exhaustive volume ever written on this topic. (It is available in softback, hardback and voice book.)
The Myth of Eternal Security (supplementing and reinforcing The Believer's Conditional Security) and
Is this the Mary of the Bible? (comparing Mary mother of Jesus to the Mary of Roman Catholicism).
Dan Corner Ordination Sermon
Soul Winning (part one)
Soul Winning (part two)



Former Roman Catholic Testimony by Dan Corner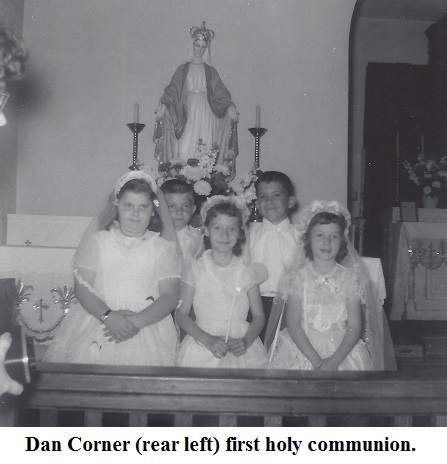 Dan Corner Fiery Great
Commission Holiness Preaching


Dan Corner Testimony of Salvation and Healing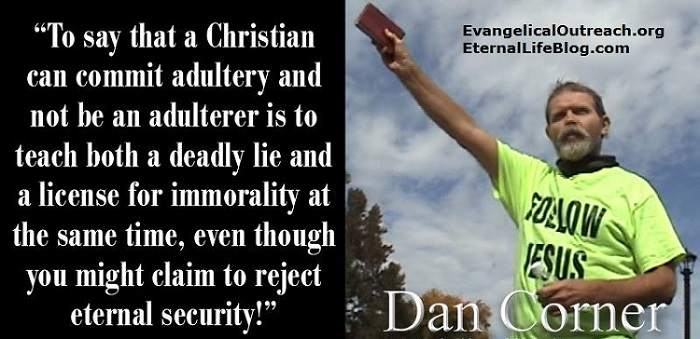 Booklets written by Dan Corner include:
The Gospel According to Charles Stanley, EXPOSES in touch Charles Stanley
as teaching a false grace message;
Unmasking John MacArthur's Calvinistic Version of Saving Faith, a close study of John MacArthur's DANGEROUS beliefs; and
A Critique of Gail Riplinger's Scholarship and KJV Onlyism, a refutation to her problematic publications.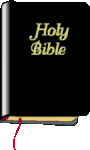 Dan Corner has also written hundreds of articles and tracts on a wide variety of subjects. He also conducts weekly Internet Church for the spiritual benefit of many who cannot find a sound congregation in their area or are physically hindered from leaving their home.
Brother Dan has done various radio and TV interviews on his book refuting eternal security and is available for seminars and conferences or to bring revival to your church.

The Christian Beliefs of Evangelical Outreach.
Books That Dan Corner Has Authored:

Contact Dan Corner