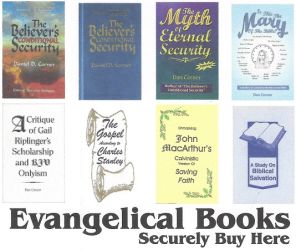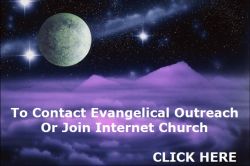 Former Roman Catholic Testimony


The Eternal Security Time Bomb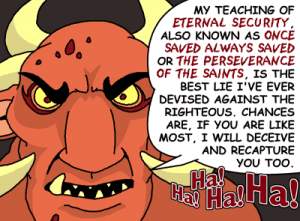 Satan's Great Scheme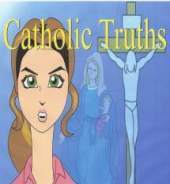 Catholic Truths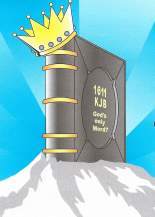 King James Only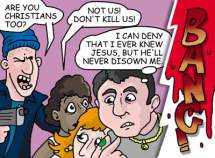 The Day of Reckoning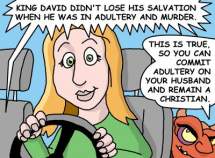 King David Lost Salvation


The Acid Test


The New Creation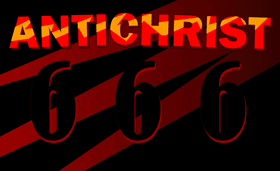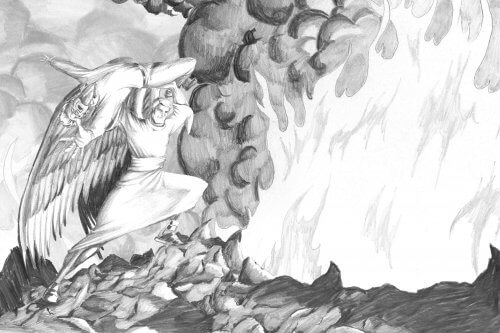 Greatest Danger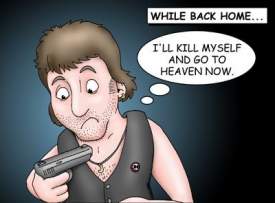 Suicide (Self Murder)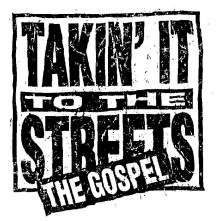 Christian Evangelism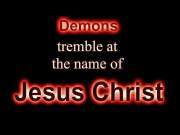 Yeshua or Jesus Christ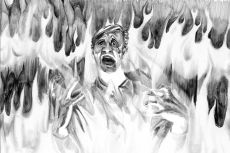 Eternal Torment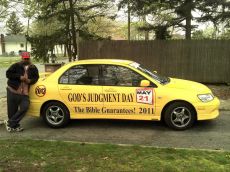 POST Trib Rapture



Saved at Baptism Refuted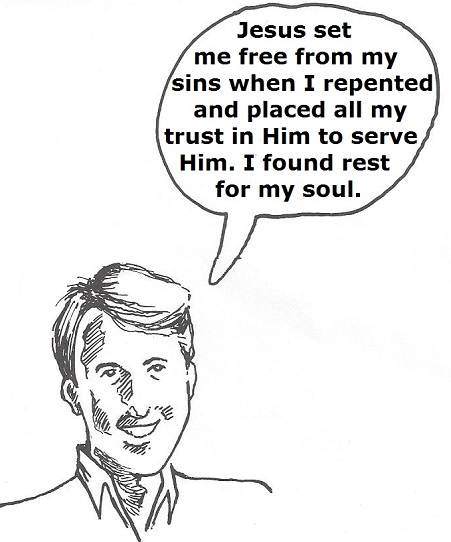 Vitals For New Converts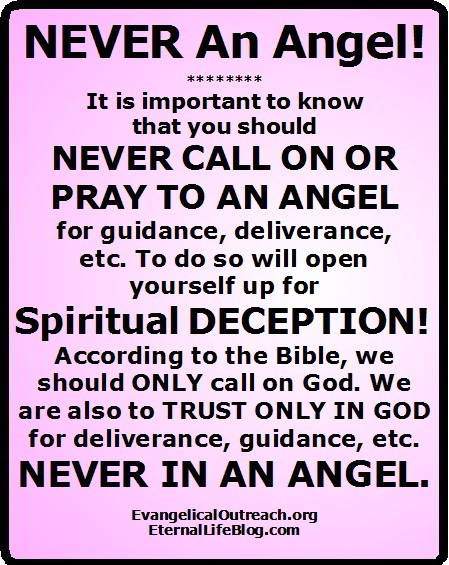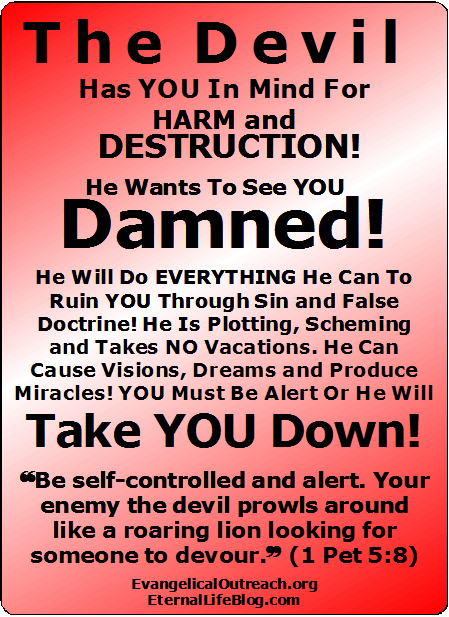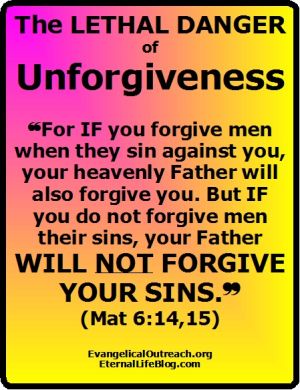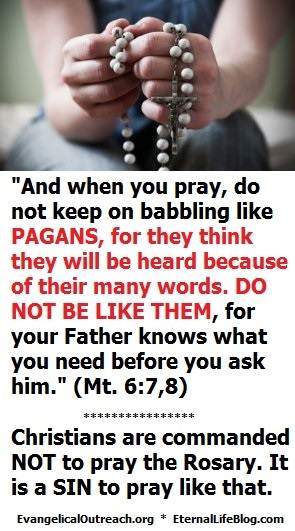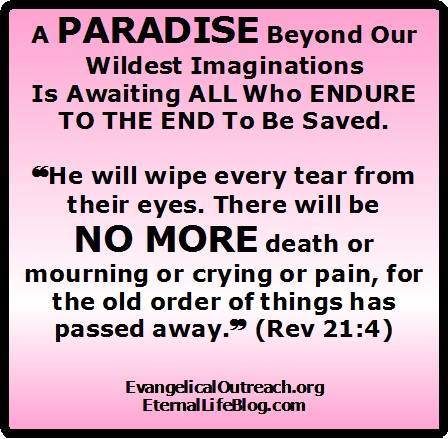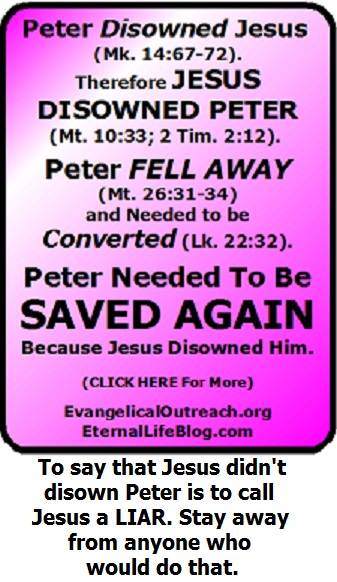 The Multitudes In HELL Would Love To Have The Opportunity YOU Do Now To REPENT! Do NOT Delay Repenting. This Might Be Your Last WARNING! There Is NO Eternal Security.

Evangelical Outreach
Holiness
NO Eternal Security
Preaching
Who are the real Christian evangelicals? The word evangelical comes from the Greek word from which we get the English word gospel. The gospel is good news and also the plan of salvation, which Christians are to spread. Hence, a Christian evangelical is a person who spreads the Biblical gospel, which leads to salvation, as he himself lives holy and righteously (Mt. 5:8; Rom. 6:18, 22; Heb. 12:14; 1 John 3:7; Eph. 5:5-7; etc.).


Quickly Search Our Entire Site!
Loading
Proclaiming and defending the gospel of grace is what we do here at Evangelical Outreach.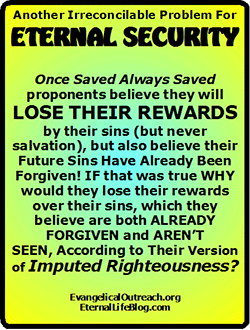 In fact, the vast amount of information found on this Christian website is like a set of encyclopedias for all sincere truth-seekers! Among many things, that includes giving Bible answers

to Bible questions or giving Bible studies. All this Christian evangelical Bible-based truth is given to spiritually help and bless people. Religious deception is rampant and there are many false teachers, besides Joseph Prince, Charles Stanley and the Pope who are exalted as spiritual leaders, but are counterfeits with a dangerous and bogus grace message.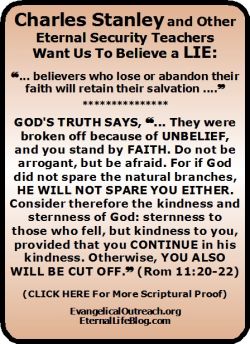 A primary example is the teaching of once saved always saved (or eternal security). It is not only false, but is a doctrine of demons and another gospel. That means a backslider needs to repent of sin for salvation's sake. He no longer possesses eternal life. His future sins were not automatically forgiven before they were committed. When he as a righteous man turned to evil, he experienced spiritual death (Ezek. 33:18). He now needs to become alive again from his dead and lost spiritual condition (Luke 15:24) through repentance, but if he is deceived into thinking he is still a Christian, this won't occur.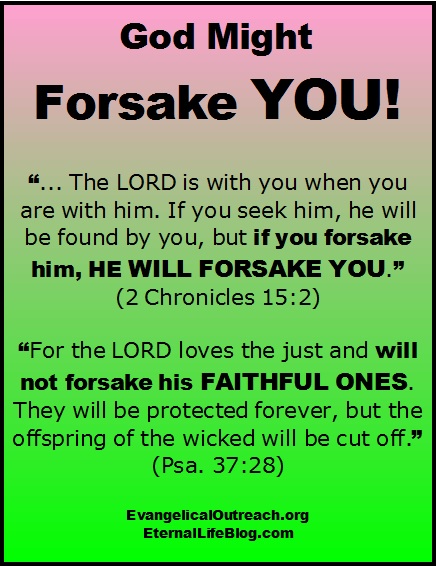 Because departures from the faith and apostasies can and do occur, we Christians must be guarded and carefully hold on to what we have so that no man will take our crown (Rev. 3:11). We must keep ourselves pure (1 Tim. 5:22) and act upon the various spiritual safeguards mentioned in the Bible. We are in an intense battle with the forces of darkness (Eph. 6:11-18). The parable of the ten virgins shows 50% of the ones with a burning lamp from the last generation will no longer be known by Jesus when he returns (Mt. 25:1-13)! We must endure to the end to be saved (Mt. 10:22; Heb. 3:14; Rev. 2:10,11). We are battling for eternity and nothing less.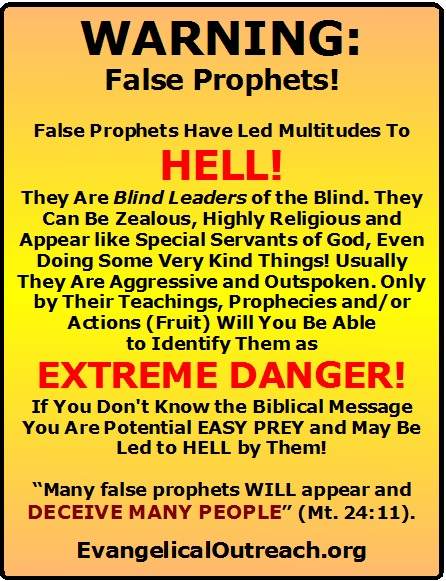 Multitudes will go to eternal punishment beyond the grave (Mt. 25:46; Rev. 21:8; etc.).

Eternal salvation is not the same as eternal security but, in reality, is associated with obeying the Lord Jesus Christ (Heb. 5:9). Evangelical Outreach will help you distinguish the vital differences between God's truth and the devil's lies and will cover Christian doctrinal interests such as the antichrist conspiracy, characteristics of the Antichrist and much more.

It is imperative that we view the Bible as final authority and as the word of God. Those two truths are both basic to Christian beliefs. Scripture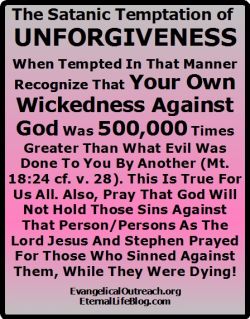 alone is needed to test everything (1 Thess. 5:21) and the spirits (1 John 4:1), as we are commanded. The Bible alone can accurately answer who is Jesus Christ, what is saving grace, what does it mean to crucify the flesh, how to identify a social gospel, etc.

IF you are a real Christian NOW, you have found rest for your soul by going to Jesus Christ (Mt. 11:28,29), have had a radical change in your life as a new creation in Christ (2 Cor. 5:17), are set free from your sin addictions and are a slave of God and righteousness (Rom. 6:16,18,22). IF not you are NOT a real Christian, according to the Bible!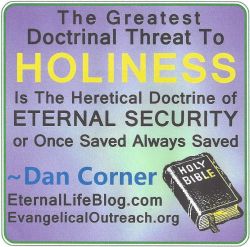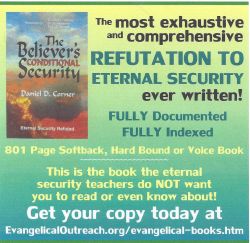 EO in Spanish / Difusión de las Buenas Noticias
International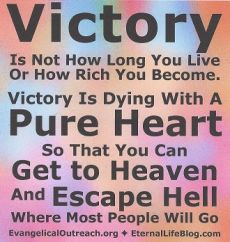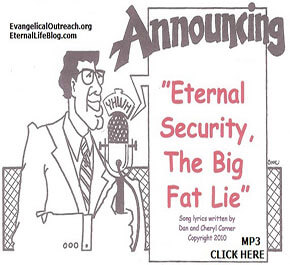 Click Here For Lyrics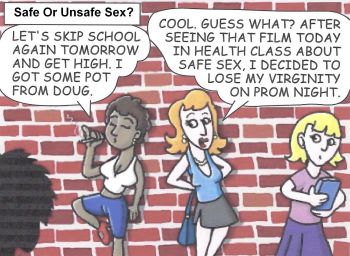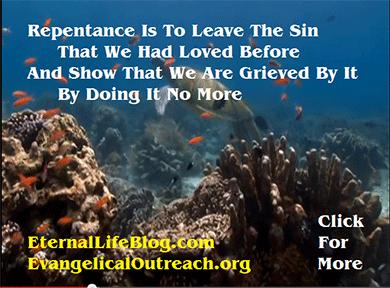 No Eternal Security Evangelical Christian Book | WARNING!

I'm Not Giving Up Why Is There No Revival?

Antichrist Mark of the Beast | Jehovah's Witnesses Answered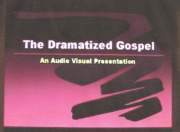 Holiness Preaching | The Dramatized Gospel Flash


What's Wrong With Today's Gospel | 40 Brave Soldiers For Jesus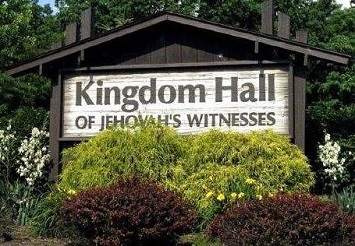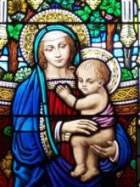 Jehovah's Witnesses Roman Catholicism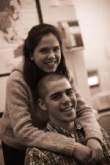 Mormonism Christian Singles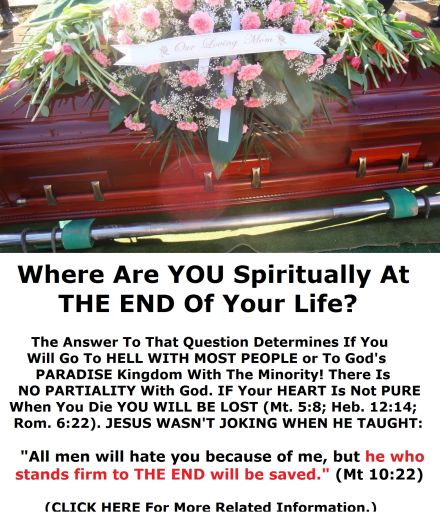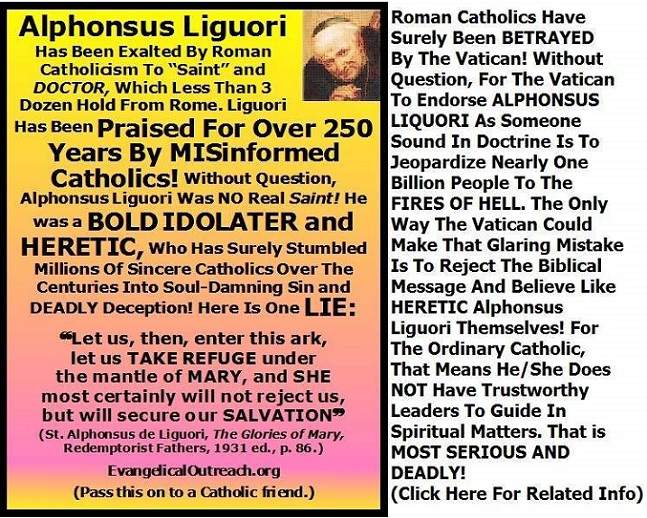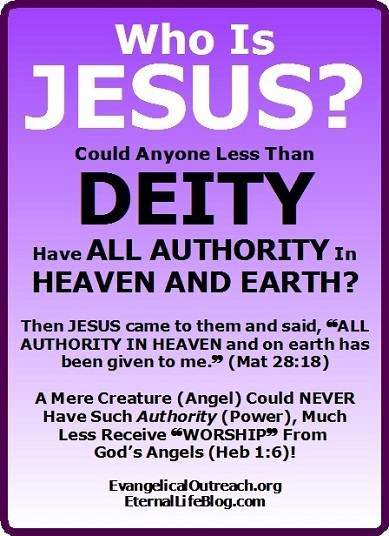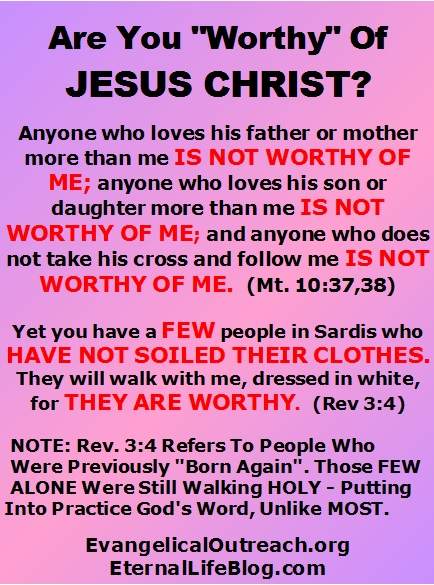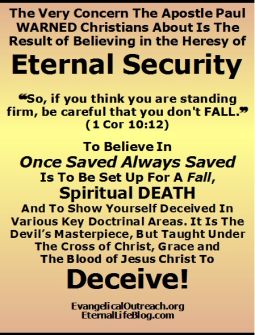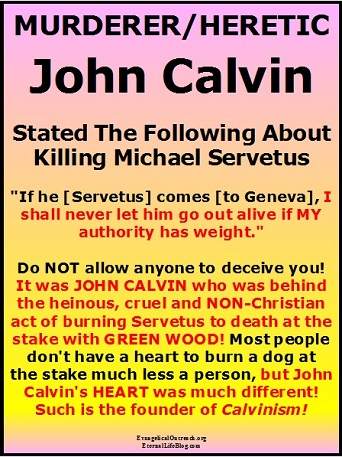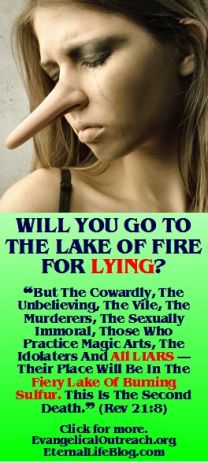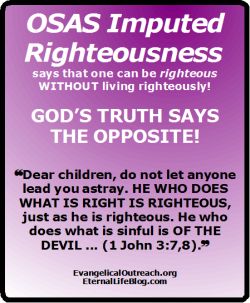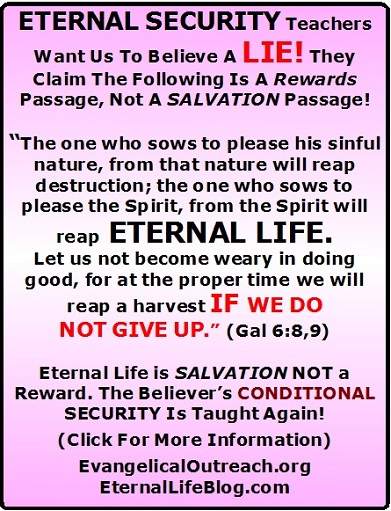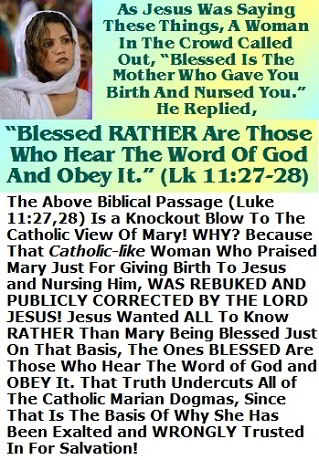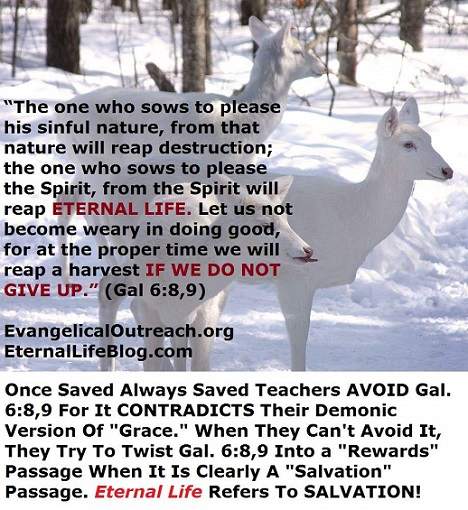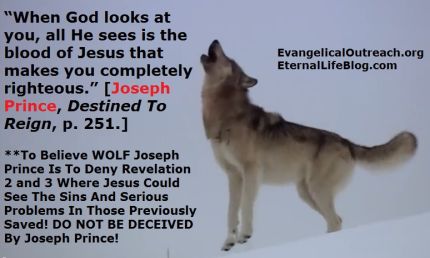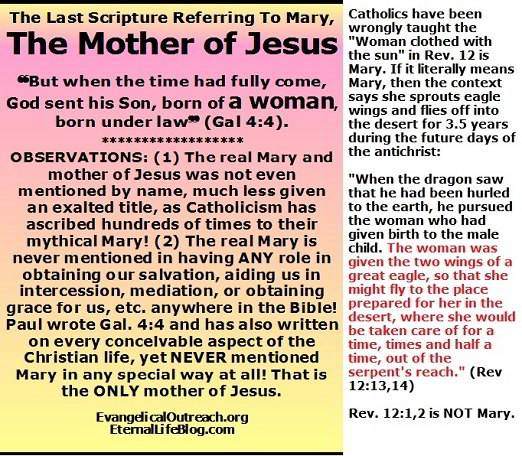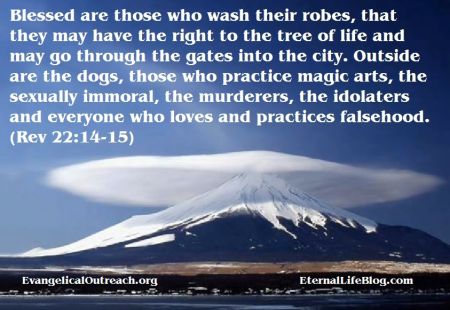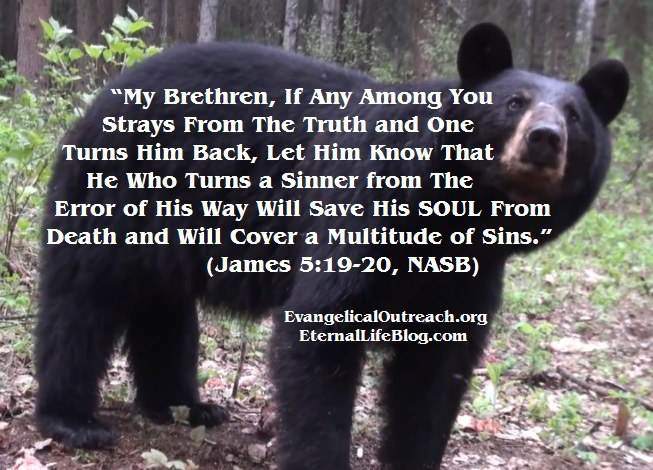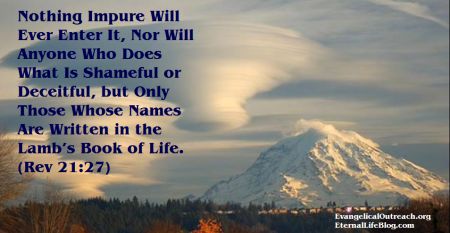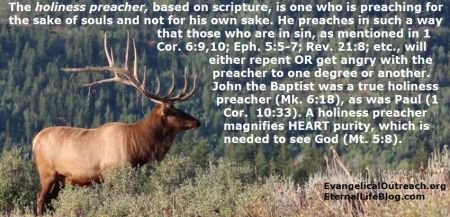 Contact
Evangelical
Outreach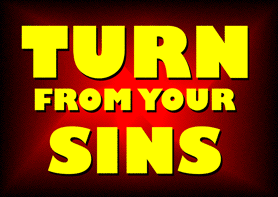 Eternal Salvation


Poor Man Free Gospel Tracts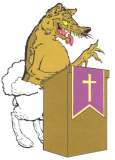 License For Immorality Teachers

Skull and Crossbones Awards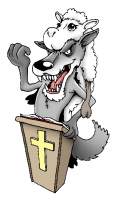 Calvinism Refuted

Prosperity Message


Aliens and Religion

TV: Blessing or of the Devil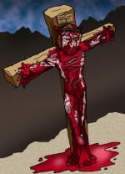 How Jesus Really Appeared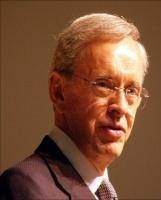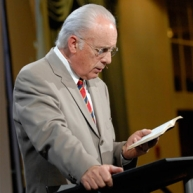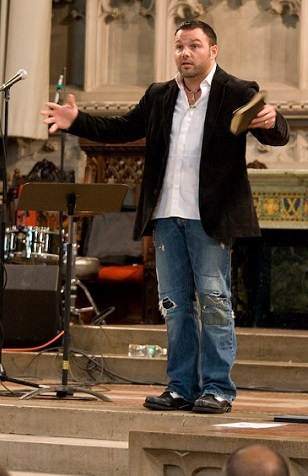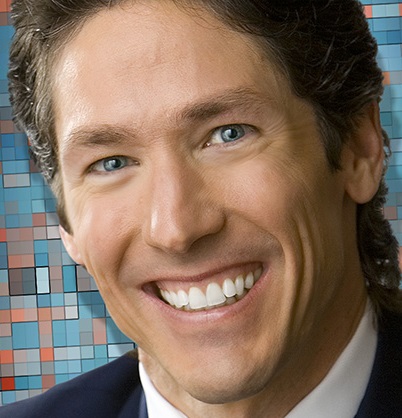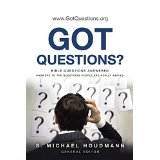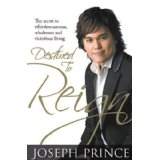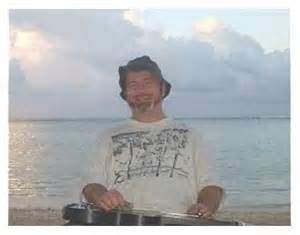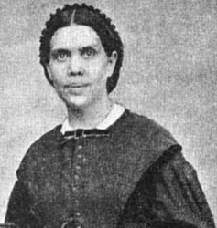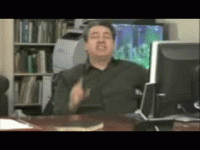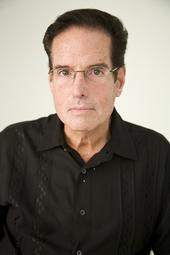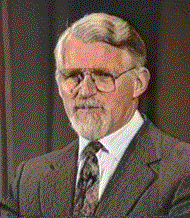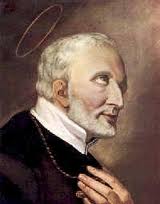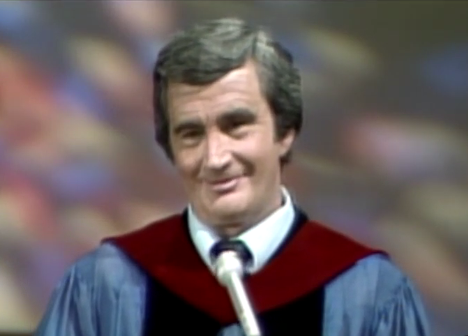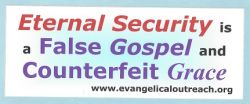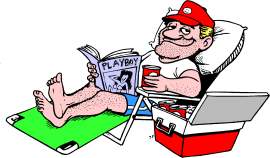 Pornography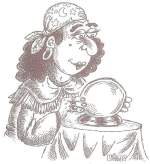 Occult and Harry Potter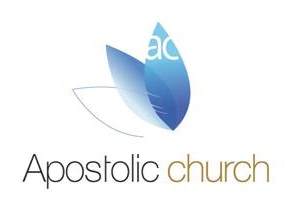 Idolatry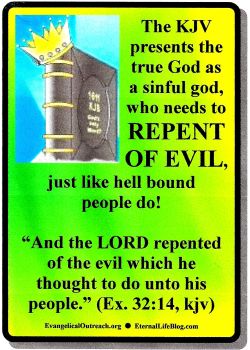 KJB Onlyism